FBLA Members
Here are the members of the Osmond Chapter FBLA!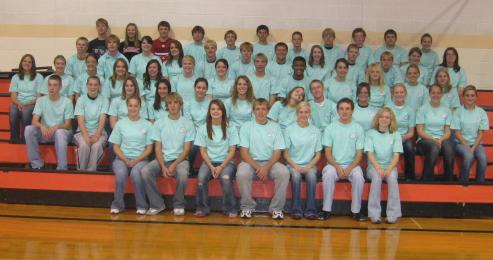 Seniors: Rachael B, Alex G, Keigh G, Kelsey K, Ashley K, Brandon K, Nathan K, Shanelle S, Brandon W
Juniors: Dillon B, Craig G, Emily H, Kim H, Bryce J, Jacob K, Chris K, Adrian K, Amanda L, Adam M, Carly S, Faith S, Lane S, Andrew S, Melissa T, Danielle V 
Sophomores: Nolan A, Elizabeth B, Emily B, Sydney B, Megan F, Morgan F, Ashley G, Jordan K, Michael K, Garret K, Kelsey O, Brittany P, Wyatt S, Stephanie S, Julia S, Aaron S, Karen S, Ethan W, Courtney W 
Freshmen: Kortnie E, Leah G, Amanda K, Brandi K, Tyler M, Chris S, Emily S, Kaysee S, James S 
The Officers for 2008-09 are: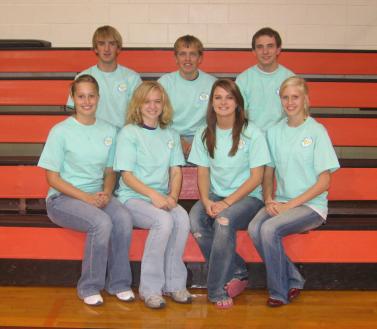 President Kelsey; Vice President Brandon; Secretary Adrian; Treasurer Adam; News Reporter Sydney; Historian Melissa; and Parliamentarian Craig.
We're looking forward to a great year!