Wagner earns second at KOC contest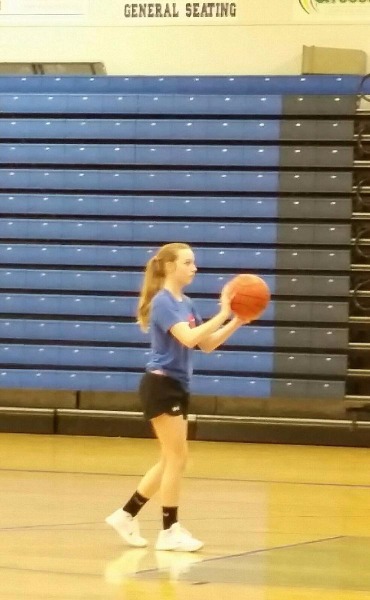 Wagner second at KOC Free-Throw Contest
WAYNE—Riley Wagner (7th) earned second place at the Knights of Columbus Regional Youth Free-Throw Contest on Sunday, February 26 at Wayne High School in Wayne.
Wagner hit 15 free-throws, just one behind the first-place competitor's 16.
She improved drastically over her performance at the local level. Wagner could potentially go on to the net level if the first-place winner was unable to attend for whatever reason.
Congrats, Riley!